Most Recent Items
Stay ahead of the game. Get your latest items today!
From Our Customers
Just wanted to thank you for your excellent work! I've been purchasing your products for a while, and while always superb, you recent releases are stunning!
I love all of the freeware and payware on RRMods.com. If you need content this is the place to be!
Amazing work! You know you have great payware items when you import them into game and they rumble your speakers!
I just wanted to say you all have the most amazing quality equipment on earth! Its so detailed down to the bolt. How do you make this equipment so real!!
Get ready to stand out!
Our cab's are built with extreme precision.
Union Pacific 
GP38-2

 Is Here. And It's Truly Incredible!

We are always working to make the best content for you! Don't believe us then check out the Union Pacafic GP38-2 below. This model includes a New Cab View, New Engines Sounds, ARN (Auto Running Numbers), skin changer, class lighting, night lighting, animated couplers and hoses, amazing weathering and more!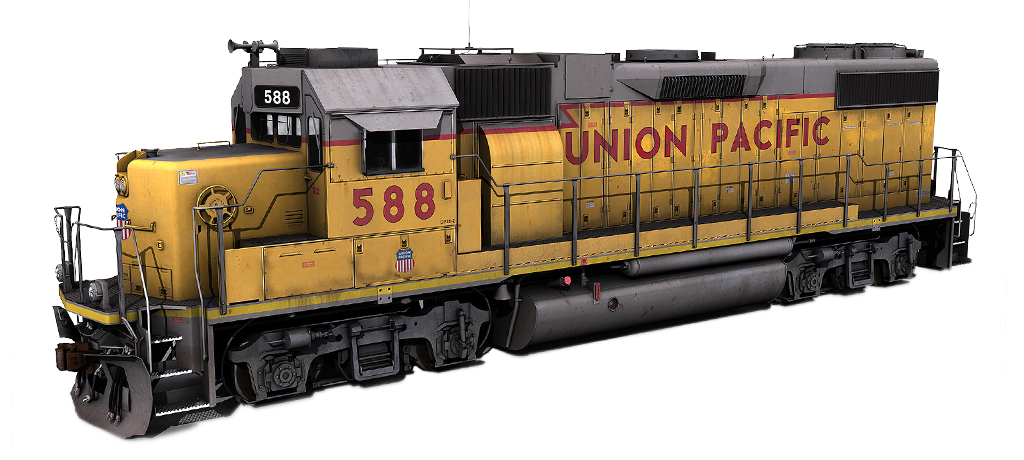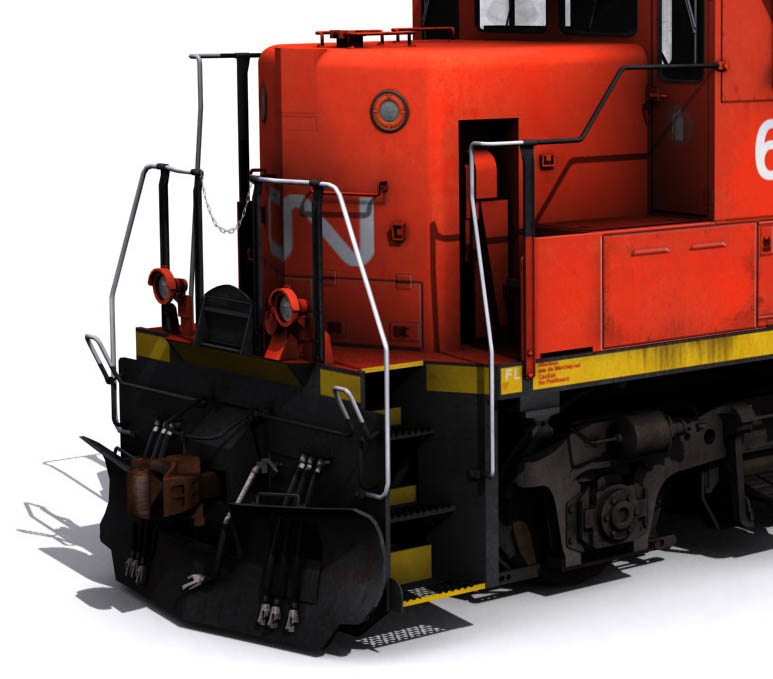 Ditch Lights
This type of lighting did not become popular until the mid 1990's when it became a requirement by the FRA. Some railroads choose to use these before the ruling. Our ditch lighting is controlled by in-game scripts on the newer versions of the game and by custom script for the older versions.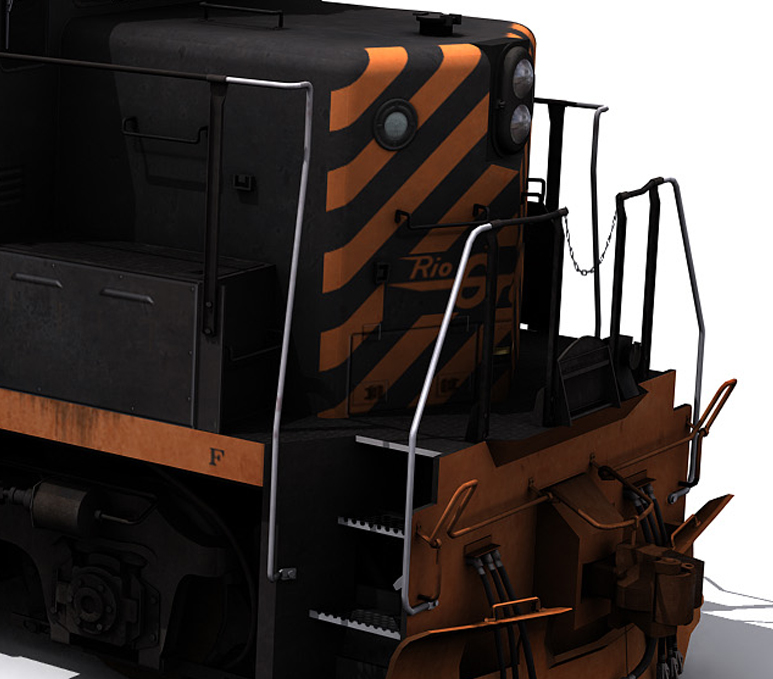 Gyra Lights
Gyralite is a type of safety light that was manufactured by Pyle National. The lenses gyrate independently to provide a flashing effect which gives it an advantage over static headlights. Red gyralites are sometimes referred to as MARS lights which was actually a different manufacturer (Mars Signal Light Company) and is an incorrect term for Pyle lights.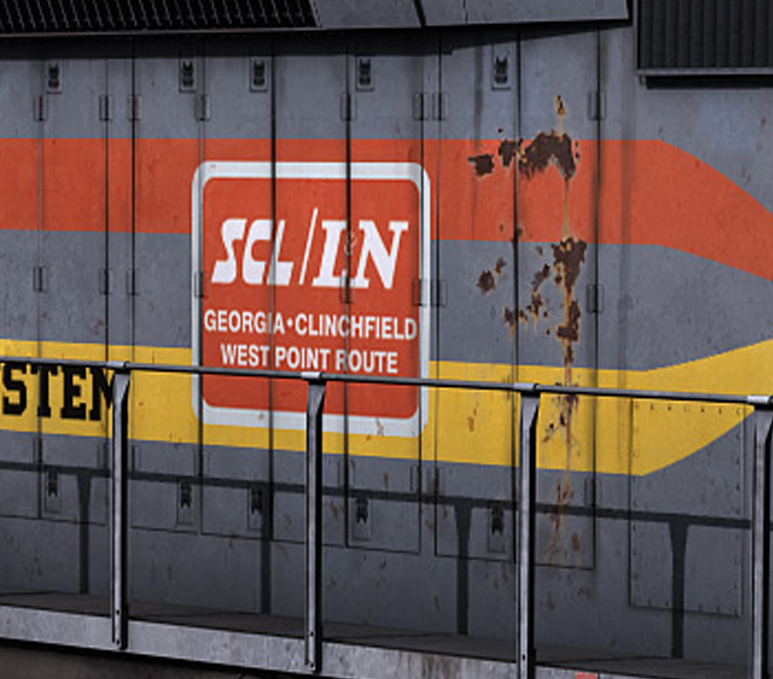 Weathering/Detail
Generally, we use a set of three types of weathering for each pack. From a somewhat clean to heavy weathering. You can select which one you want to use in the options when placing them in a scene.  This will help provide the most realistic approach if you are modeling HO Scale, N Scale or real life inside of trains.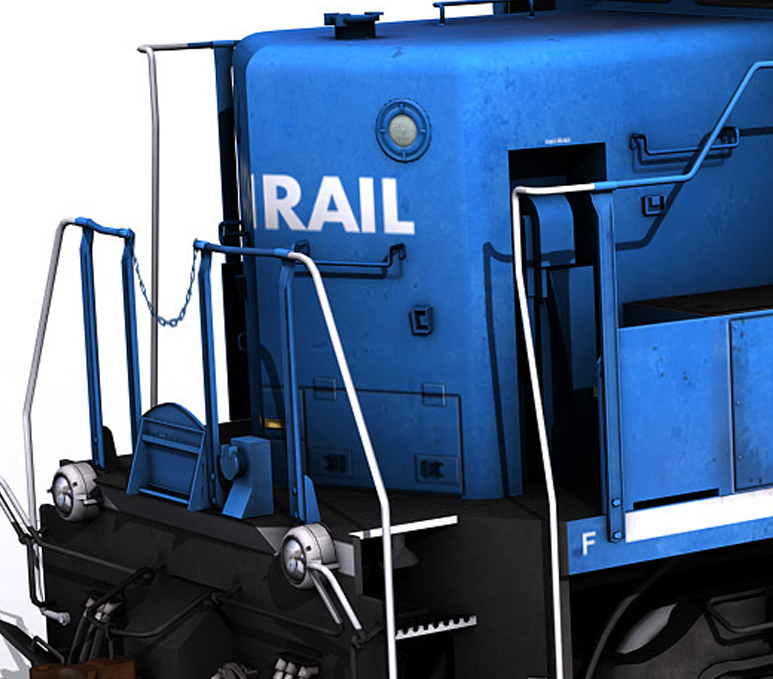 Class Lights
Classification Lights are an old form of signaling. They were used to help identify a train on which they were displayed. The three colors are white, green and red. White indicated an "extra" train on the timetable. Green indicated that, while the train displaying the lights was a regularly scheduled one, a second section was following behind it. Red indicated the end of a train.
The Turntable
The Turntable is the RRMods blog. This will display information about the different types of locomotives,
history, and other information on payware releases and more! Check out the Turntable today!
RRMods Social Media
Let's face it, almost everyone is on social media!  Why not give us a follow or like while you are at it if you like our content!  We would love to interact with you via social media!